Sexplore is built with Sjabloon
Sexplore was first launched (under a different name) in late 2017. It attracted a few hundred couples improving their sex life. For their next iteration, Sexplore turned to Sjabloon to help improve the development process.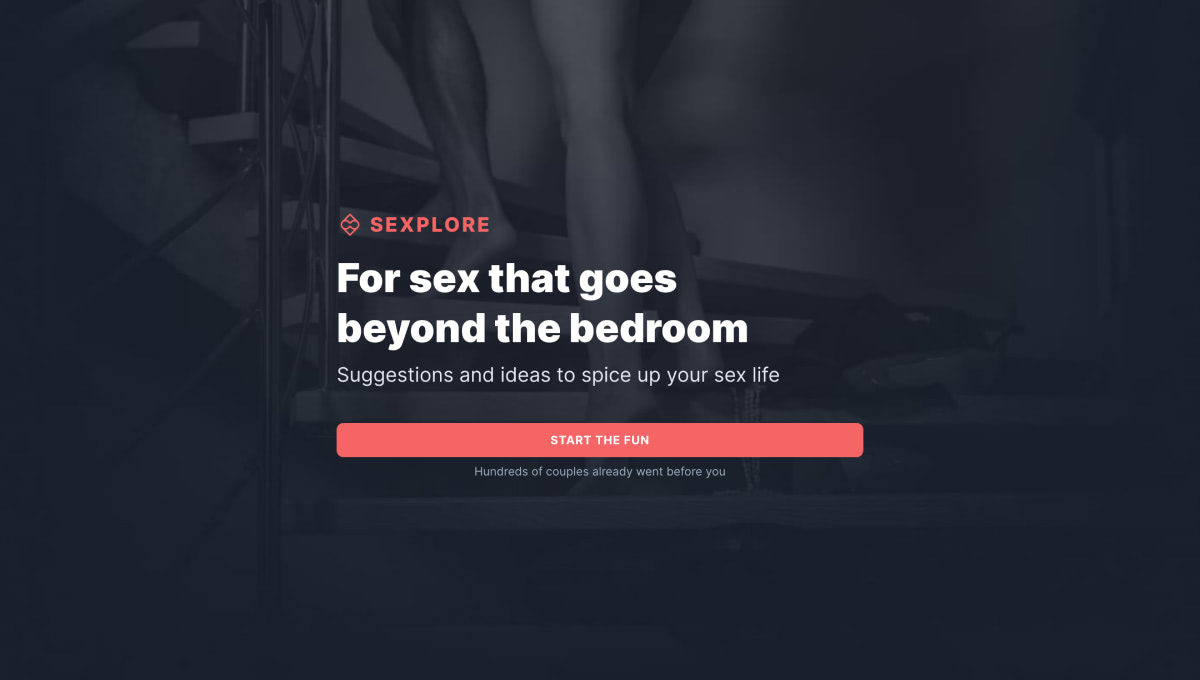 What is Sexplore
"Sexplore is a fun app to explore what you both (as a couple) are into. It provides you with hundreds of different suggestions in different categories. You can explore these, or play the game that works just like Tinder: swipe left for no and right for yes."
What was the most useful feature for you about Sjabloon?
"So many different things helped tremendously to go from nothing to launch. From Css-stuff to configuration all done for us. From email set up to configuration to the UI components. It's all glorious."
How long did it took you to build this version?
"From start to finish: about a week. If it wasn't for Sjabloon it would be easily two weeks. That's a lot of time won (and money saved!)!"
Where are you now with Sexplore?
"This new version is live for a couple of weeks, but we already see a big increase in "signups" from around the world. Biggest change is we moved from email-based signups to anonymous sign ups (ie. no email needed). Also we are working on translating the app into multiple languages to reach an ever bigger audience."
Where can we learn more about Sexplore?
"The best place is at www.sexplore.app. Note: NSFW!"