Built with Sjabloon: Startup Costs
"Startup Costs was launched the 15th of June, 2019. 6 months earlier it launched already as a MVP, quickly gathering a big group of fans. With the new V2 version they wanted to build a serious SaaS product. A product that helps other SaaS manage their expenses, track revenue and give financial forecasts."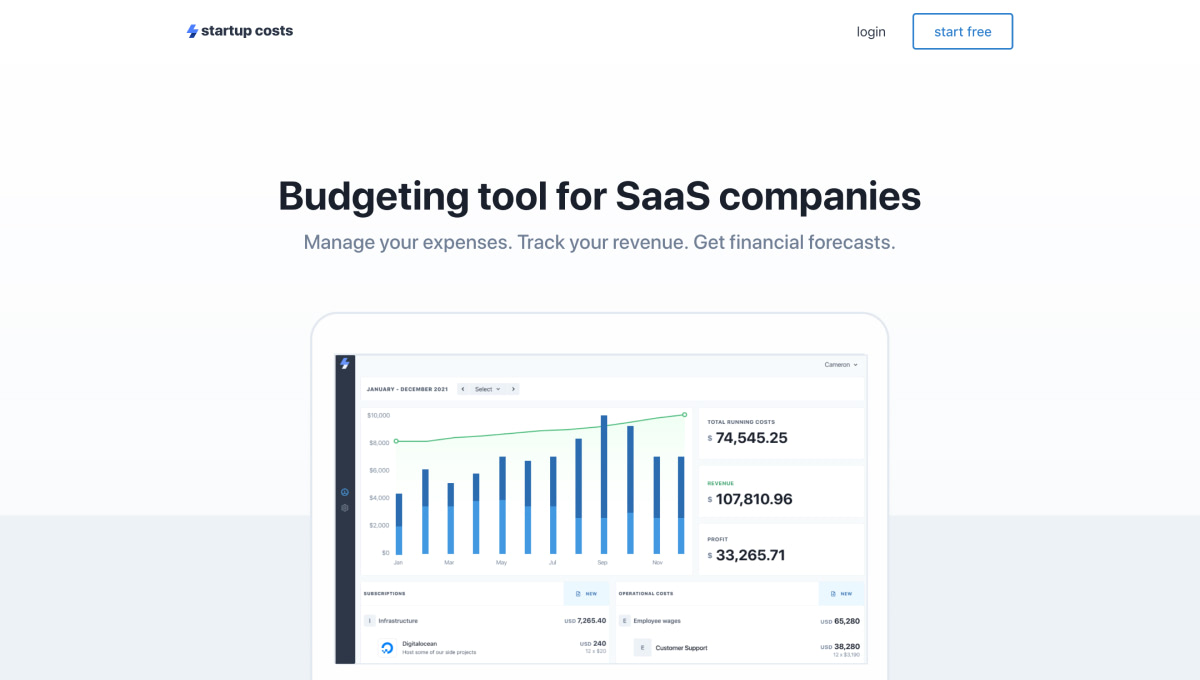 What was the most useful feature for you about Sjabloon?
"It was a mix of things: having all basic configuration and set up done so I could got started right away with the core features for Startup Costs. Having payments integrated, so I could charge from the first day and the UI components library makes designing the UI super fast."
How long did it took you to build this version?
"Startup Costs is from a developer point of view a complex product: from the data modelling to the many (background) services that need to run and calculate stuff. With Sjabloon taking care of the necessary but tedious bits, I won easily a week or two. All the big and little things needed for every SaaS business quickly add up."
Where are you at now with Startup Costs?
"Though Startup Costs v2 was just released (June 15th), the v1 was around since September 2018. So having a solid audience built-up already, I'm happy to announce that Startup Costs is now at 26 customers! The goals for 2019 are much bigger than that, but it's a solid foundation to build upon."
Where can we learn more about Startup Costs?
"If you are a SaaS wanting more profitability, check out www.startupcosts.co."