Synthate is built with Sjabloon
Synthate officially launched on July 12th, but had acquired paying, pre-launch customers before that. We provide web application development services for a flat subscription fee.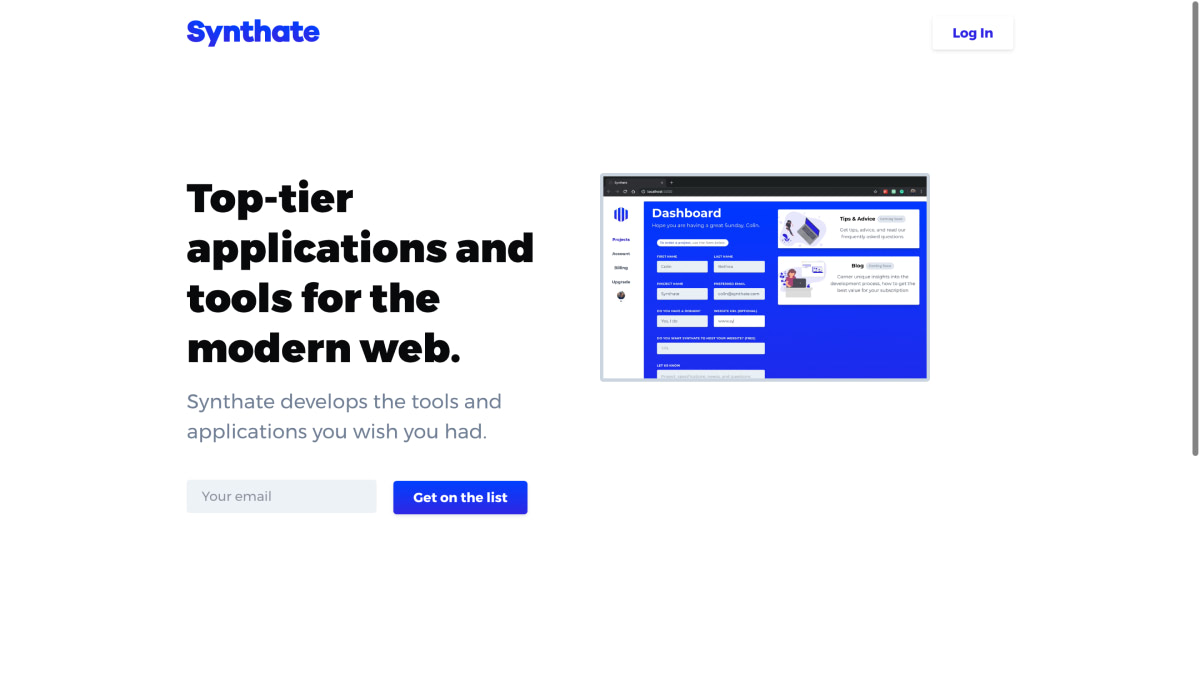 What was the most useful feature for you about Sjabloon?
It's saved us an enormous amount of time."
How long did it took you to build this version?
"Synthate is a relatively simple application - we only really need CRUD functionality for each user and the ability to integrate Stripe, Mailchimp, and a few other programs/APIs. Sjabloon made it extremely easy to get an MVP out there, integrate with other applications (without having to make custom Rails models for payments and subscriptions), and have a structured UX/user flow."
Where are you at now with Synthate?
"We're essentially still in our MVP phase, but we have acquired paying customers. Our application provides an easy way for our clients to submit and manage their projects - and since our pricing model is high-rate ($499/month or $65/hr) we have the time to focus on fewer clients rather than desperately trying to onboard new ones."
Where can we learn more about Synthate? "If you need a web application developed, simple or complex, check out www.synthate.com.